Intellectual Property Rights
Intellectual Property Rights
This page describes the legality and compliance of our company and the heatedmall website, and has all complete certificates. Including: company business license, brand trademark registration certificate, dealer authorization certificate, product patent and other certificates.

We are a compliant and legal company. We cooperate with paypal and occeplay to make our customers have a more secure payment environment. We regularly maintain and check the bugs and network security of our website, so that customers entering the website will not disclose information. We also guarantee that we will not use customer information.

thank.

The following are the supporting documents of our company and website:
1.Our business license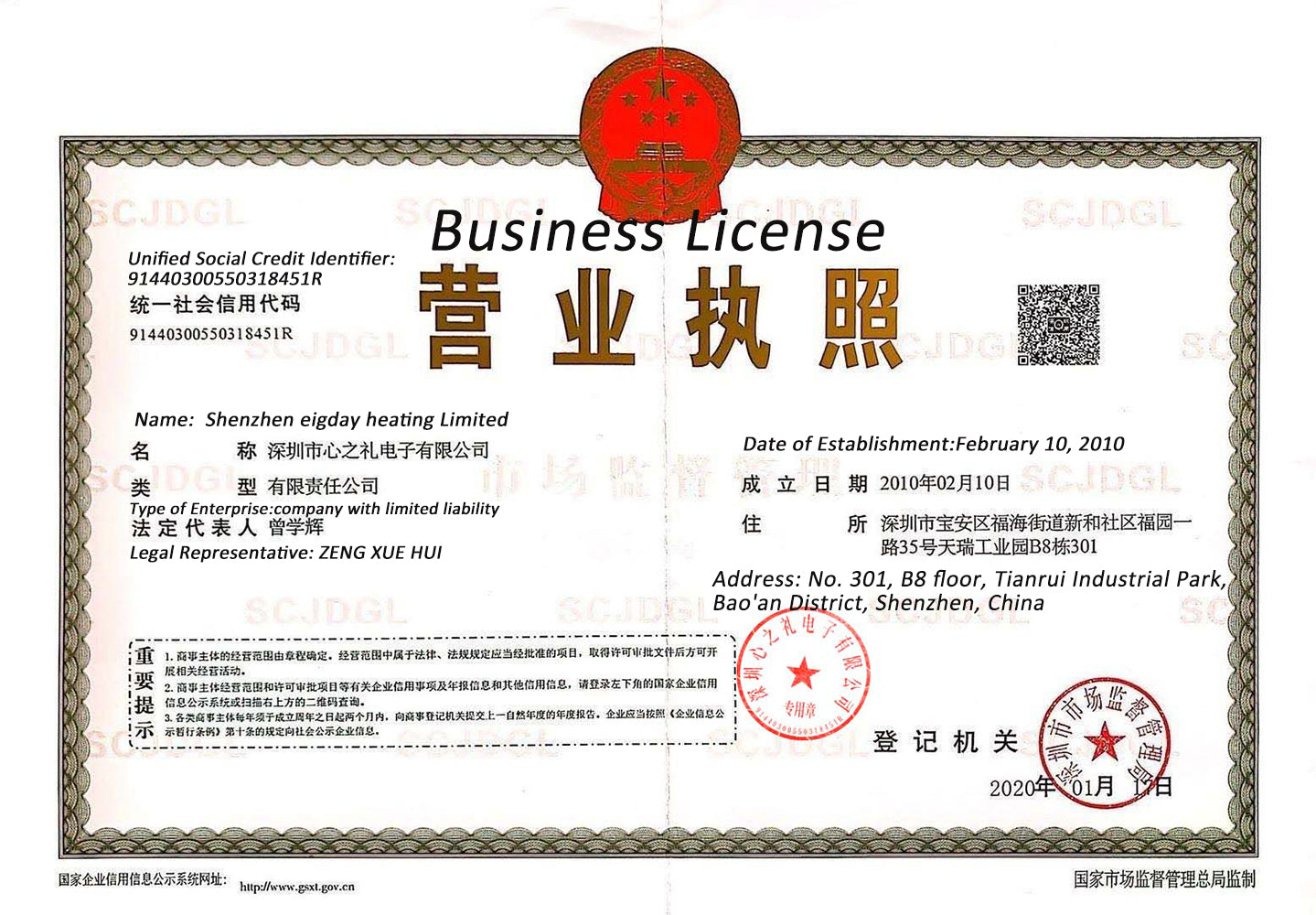 2.Heatedmall Brand Trademark File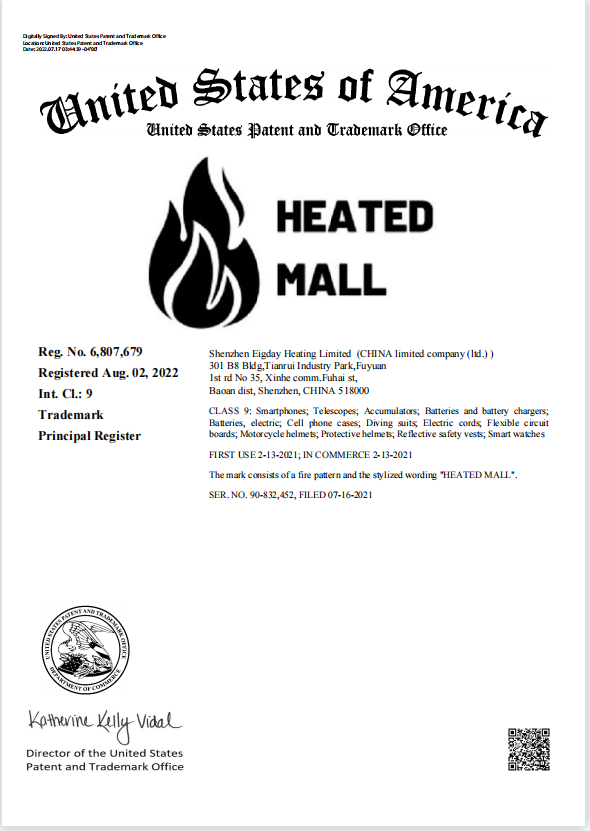 3.Our Patents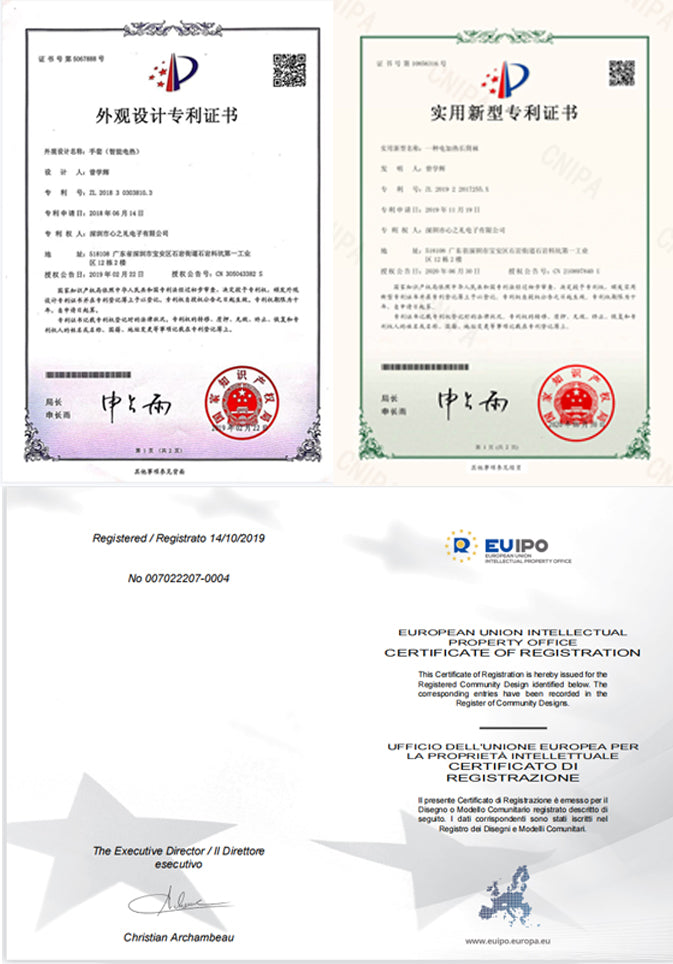 4.Relationship with "day wolf" brand
In 2018, the subsidiary thermal outdoor products Co., Ltd. was established, and the subsidiary created a new brand "day wolf". Heatedmall has the right to sell day wolf brand products and use the day wolf brand and trademark. The following are authorization documents and agreement documents:

1. Brand trademark use agreement: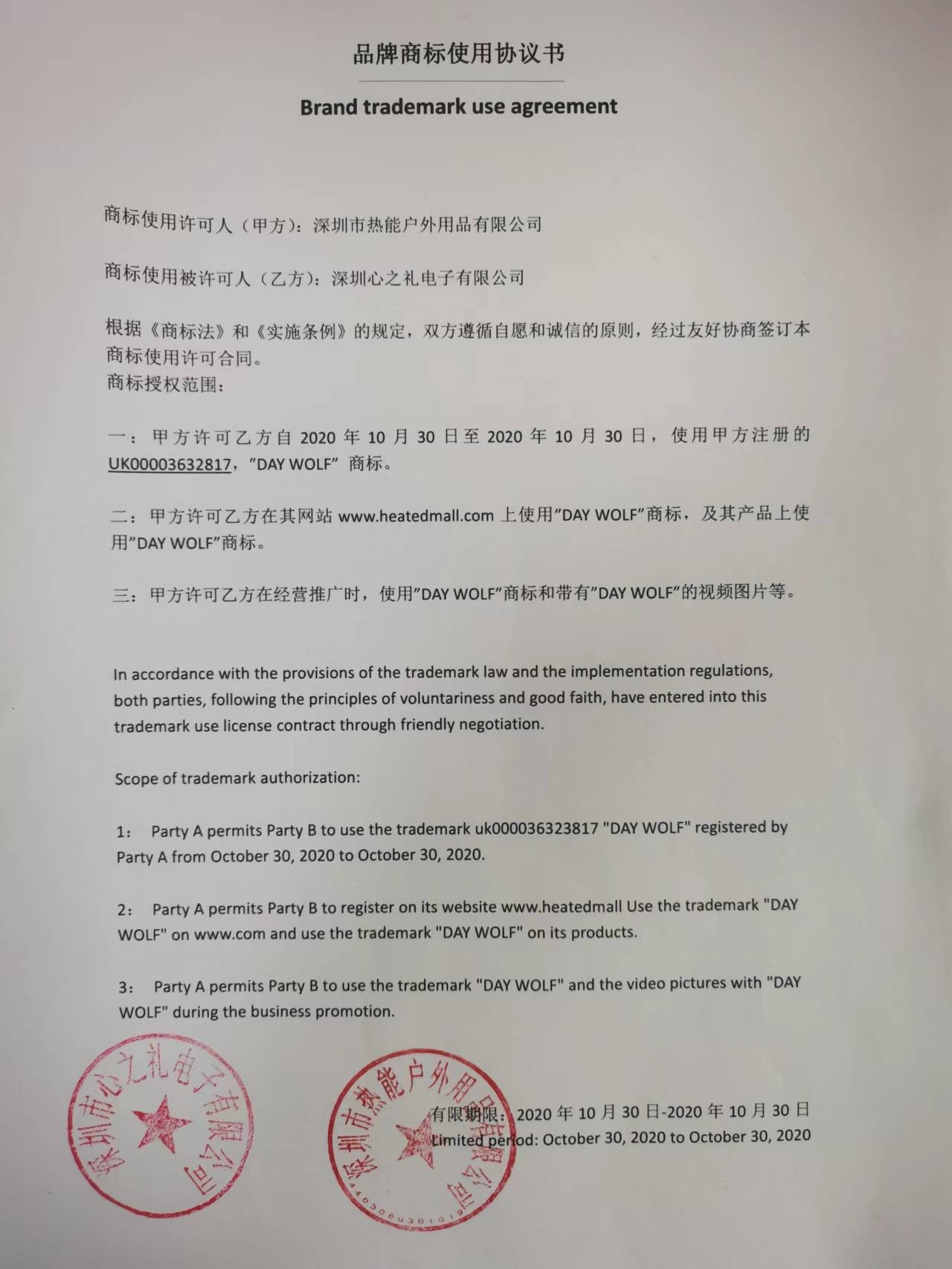 2. Letter of authorization of brand dealer:
Document
5.Our factories and offices
Document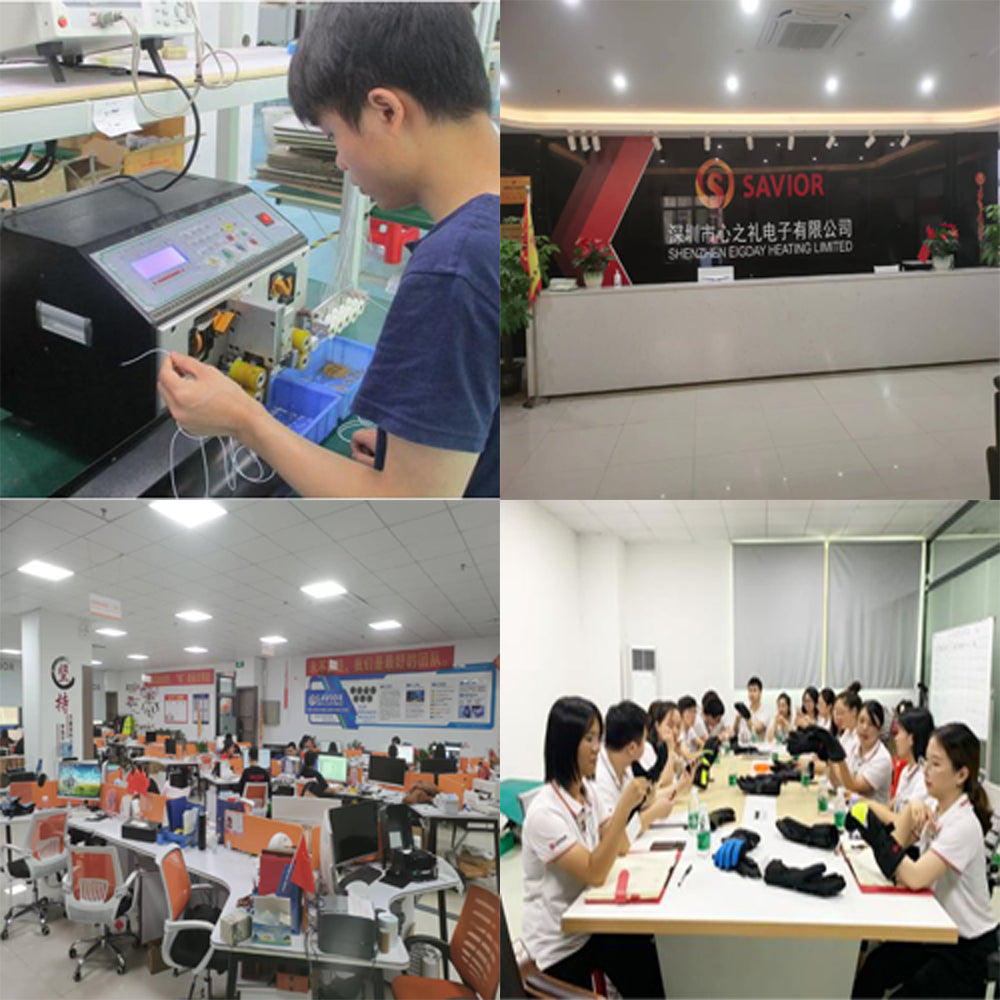 6.Our warehouse
Document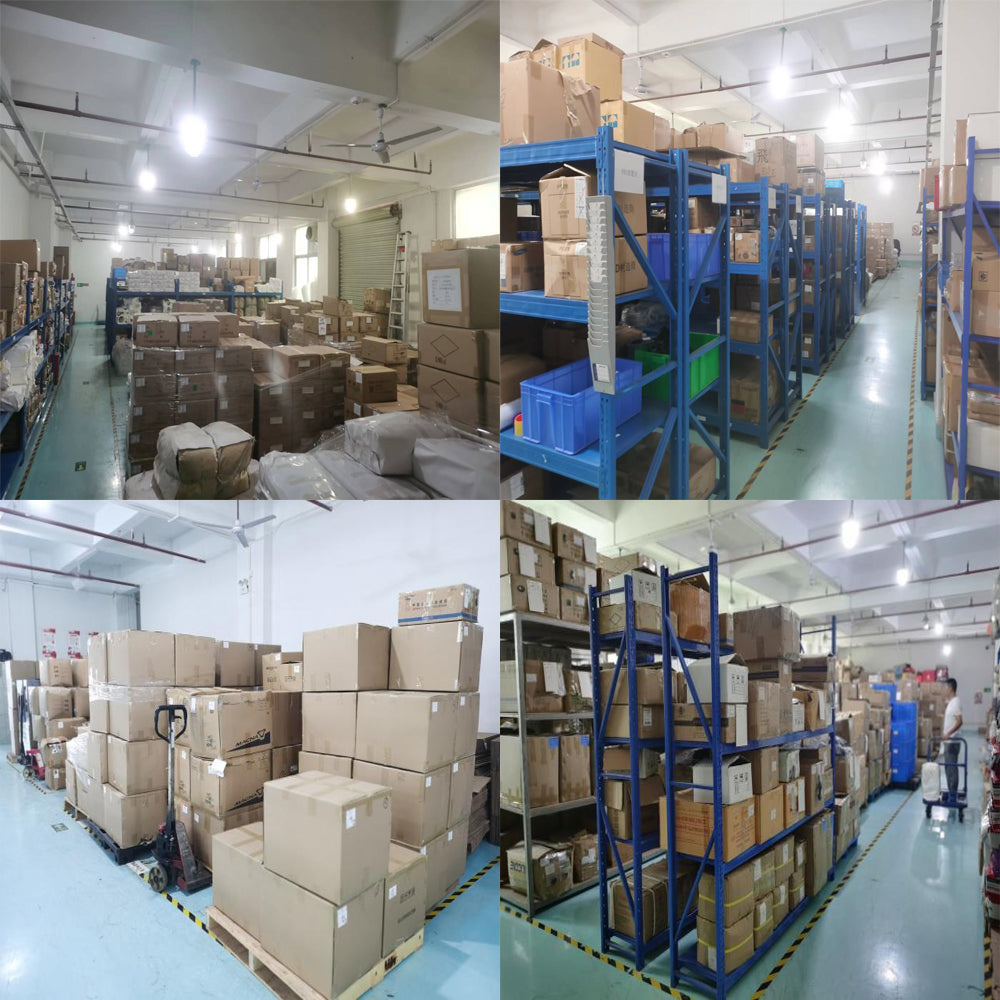 We guarantee that our company is legal and compliant, our brand is legal and compliant, our website is legal and compliant, our operation is legal and compliant, our payment method is safe and reliable, and we also have a strong network security department to protect customers' information.

Please don't worry about shopping here.

Thank you for your trust.
None of these can solve your problem?, Want to know more about the detailed rules in the rules?
Please contact us by email. We usually reply to you within 24 hours.